The Invisible Undershirt
By eliminating the contrast between the undershirt and your skin, our undershirt becomes nearly invisible under your outer shirt.
Traditional Undershirt
A traditional white men's undershirt is highly visible underneath your outer shirt, leaving you with visible neck and sleeve lines.
Shop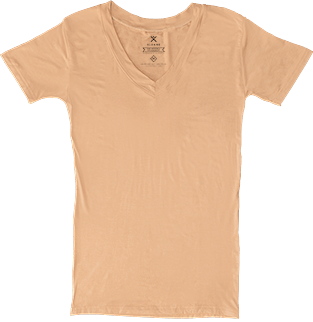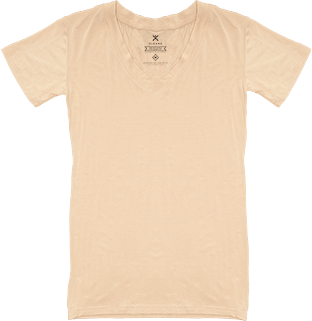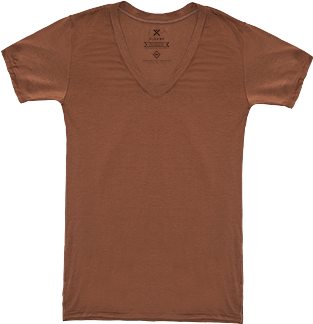 Color
Our Undershirt Matches Your Skin Tone And Appears Invisible
Length
Long Undershirt Design Stays Tucked In To Eliminate Bunching
Feel
Ultra Soft & Breathable Smooth, Better Feel Than Cotton
Fit
Stretch Fit Without Compression Creating The Best Undershirt Fit
V-Neck
Perfect Depth & Width For A V-Neck Men's Undershirt
Sleeves
No Ride-Up Design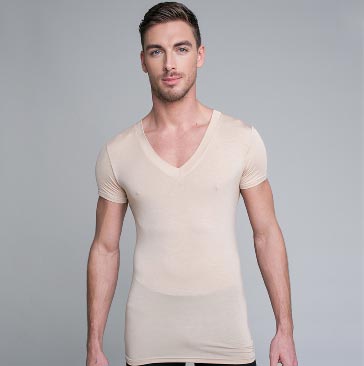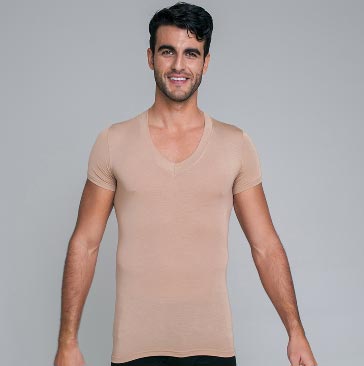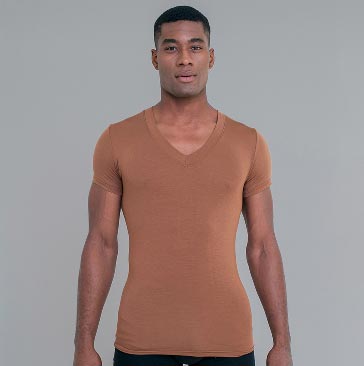 "The Sloane shirt is one of the few truly essential items in my wardrobe. It is more essential in a man's closet than wrinkle-free, non-iron dress shirts. It is an article of clothing I have been searching for my entire professional career, but did not exist until now."
Mike E.
Entertainment Industry / Los Angeles
"I never thought that an undershirt could be as effective as a suit or dress shirt in making me look and feel good. I highly recommend the Sloane's Invisible Undershirt!"
Austin L.
Commercial Insurance / San Francisco
"The new Sloane undershirt is absolutely life changing. It's extremely light-weight and virtually invisible underneath my dress shirts. "
Keenan B.
Marketing / NYC
"It's hard to imagine ever going back to my old white undershirts after trying these. At first I wasn't used to the fitted style of the shirt....but now I absolutely love it. I'm completely sold and would definitely recommend The Invisible Undershirt to other guys who are concerned about looking good."
Matt C.
Investment Banking / NYC