The Invisible Undershirt
Made In
Los Angeles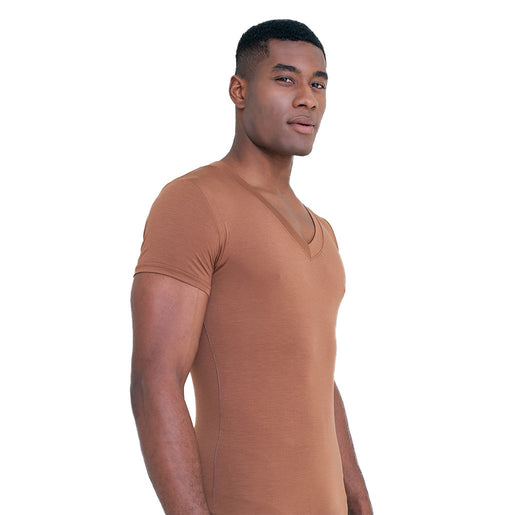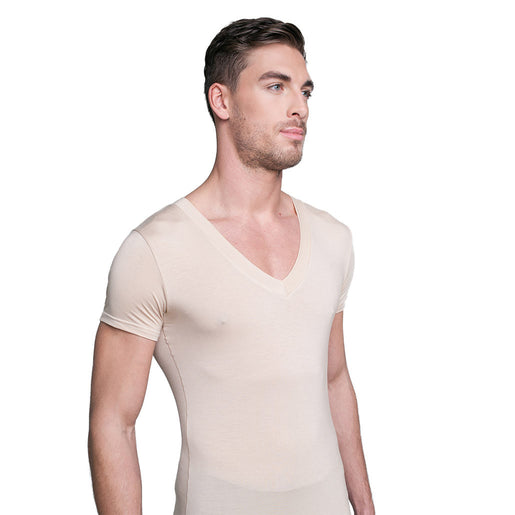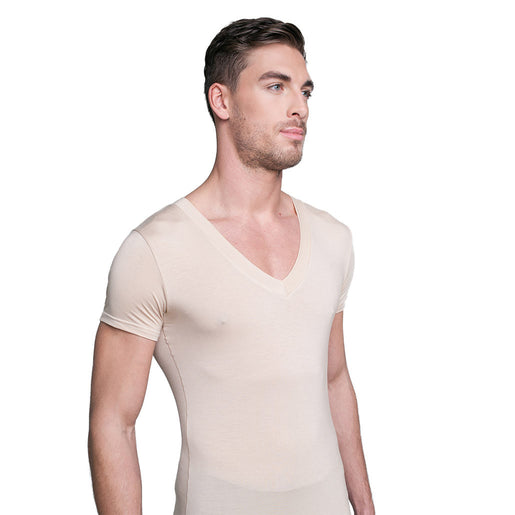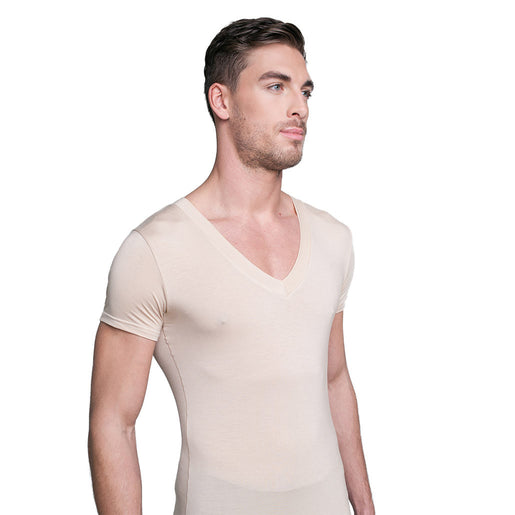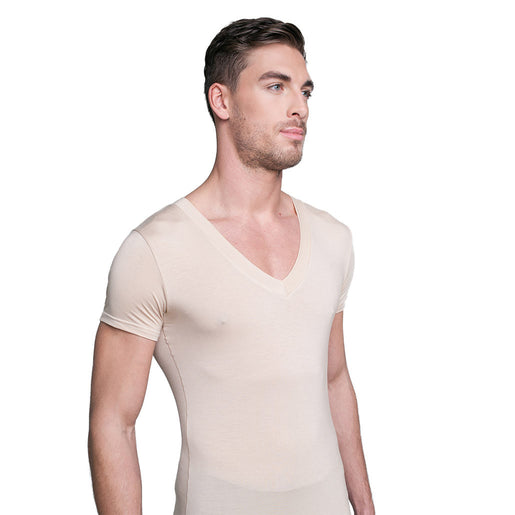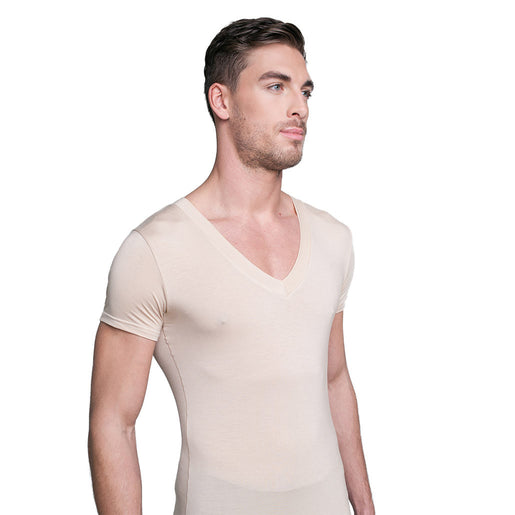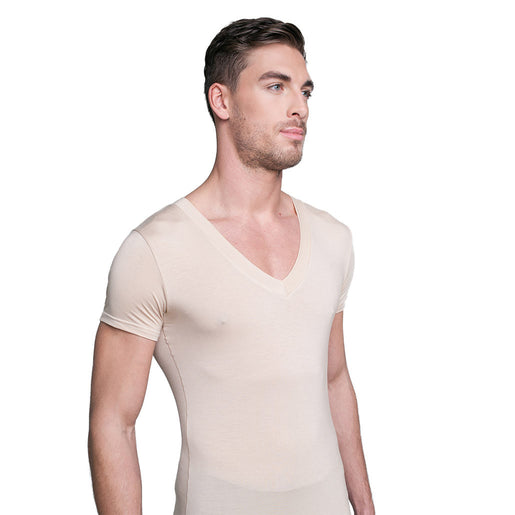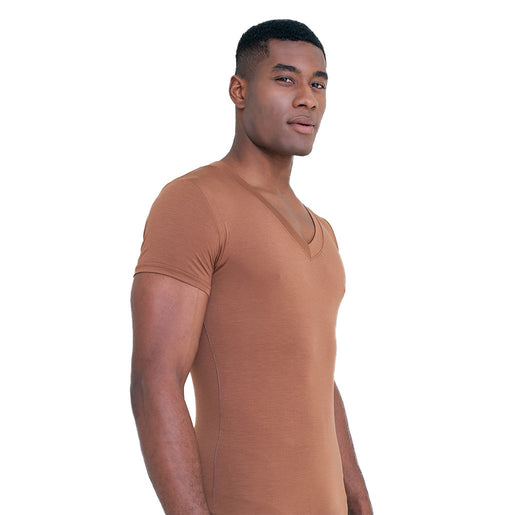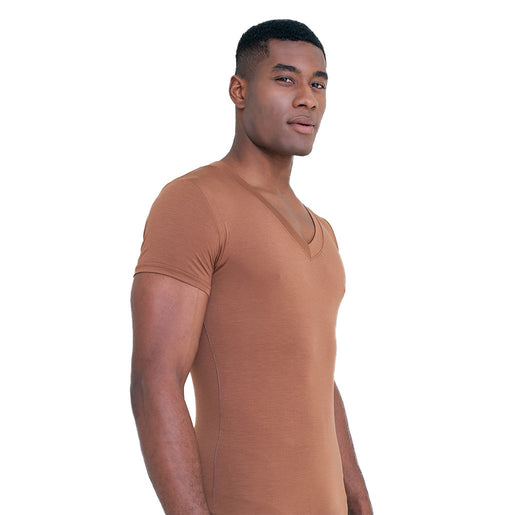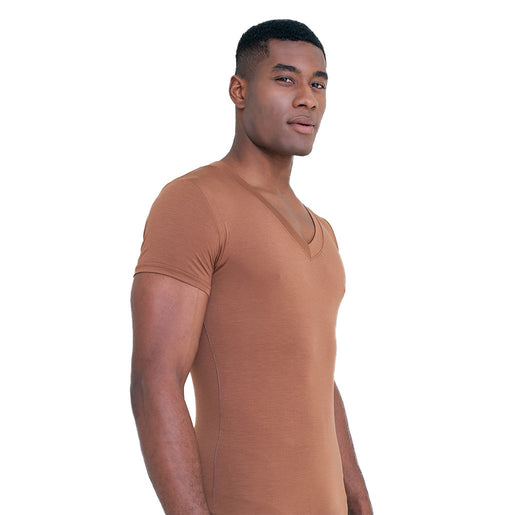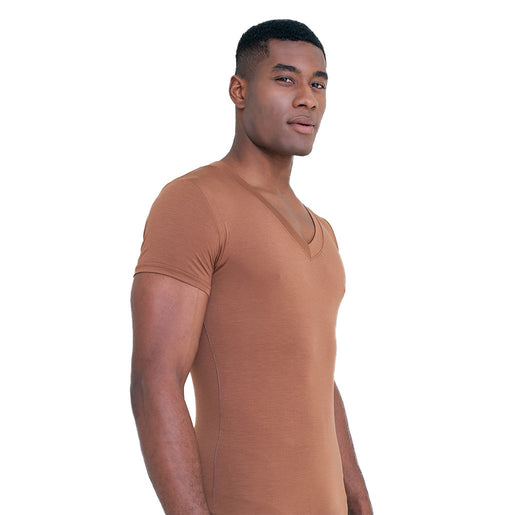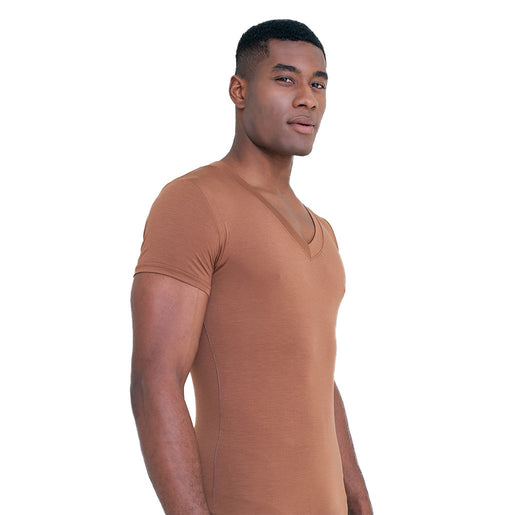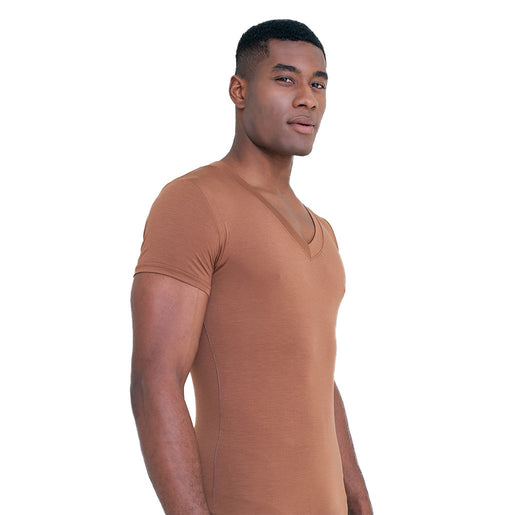 100% Satisfaction Guaranteed
Free return shipping upon request for continental USA
---
An undershirt that solves every issue caused by the traditional white cotton undershirt.  Stays tucked in.  50% more breathable.  No bagginess.  Deep V.  Blends into skin tone to appear invisible.  
V-Neck
Slightly wider and deeper than traditional v-necks, our v-neck was designed with the perfect width and depth to avoid being seen above the outer shirt neck line.
Feel
The fabric blend of Siro Micro Modal (95%) and Spandex (5%) makes The Invisible Undershirt incredibly soft, 50% more breathable than cotton, and lightweight, offering a touch of stretch without constriction.
Length
The longer length ensures The Invisible Undershirt will stay smoothly tucked in throughout the day, eliminating bunching above the belt line.
Color
The Invisible Undershirt's unique range of colors blend into your skin tone making the shirt invisible under your outer shirt.
Sleeves
The perfect length and tapered sleeve design ensures comfort by eliminating sleeve bunching and providing optimal sweat protection.
Fit
Offering a comfortable fitted cut without compression, The Invisible Undershirt's unique "S-curve" design enables a perfect fit at the mid-section & hips, and eliminates the baggy, boxiness of traditional undershirts.